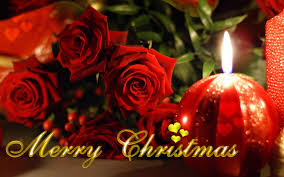 I wish you a Merry Christmas on this special day – the day we celebrate the birth of our savior. I hope you have a joyous, peaceful day with your loved ones. As you pass around presents and prepare to open your home to guests for Christmas dinner, please be open to a visit from a family member or friend who may have hurt you in the past. Let this be a season for forgiveness and second chances, remembering that each of us has had to ask for forgiveness for something we've said or done.
There's no better time than the present to give the gift of forgiveness. You never know…this may be the only gift that someone prayed for that you didn't have to stand in a long line at the mall to purchase. Sure it takes courage and effort on your end to let go of past hurts; however, instead of getting mad at a family member today for bringing someone to the house that you've had a spat with for one month or 10 years, consider releasing yourself from the energy it takes to stay angry and decide today is the day to let it go.
Today was not promised and neither is tomorrow, but the love you share while you're here on earth will last a lifetime. This is what people remember – not necessarily the Michael Kors handbag.
Merry Christmas to you and yours! I hope you have a blessed day.