It seems as if this summer has gone by in a blur. Though there are still some weeks left in this season to enjoy, I have to admit that I haven't been able to get through my Summer Reading List. I am currently working on the sequel to When Love's Knot Enough as well as other projects in my professional portfolio, which have had to take precedence.
However, I did have the opportunity to finish one book that I would love to tell you about. The book is titled The Practice Wife by Marissa Monteilh. I absolutely enjoyed this book! If you have read my previous blog post on Book Covers, you know that I buy books based upon the cover. The cover has to grab my attention in order for me to open the inside flap to give it a chance. Marissa's book did just that! I met the author at the Romance Slam Jam Convention in Los Angeles, CA this past March, and The Practice Wife immediately caught my attention during one of her seminars. Needless to say, I had to purchase a copy and get it signed by the author.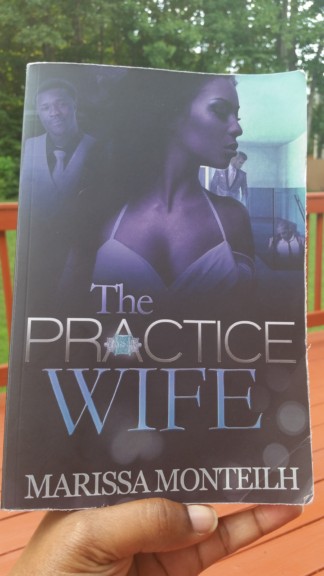 You can tell by the slightly bent edge that it's a page-turner. Readers you know what I'm talking about! The more worn out the better in my opinion. 🙂
The characters in the The Practice Wife were relatable and really sparked a conversation for me…women who are considered "practice" for men who string them along until the "right one" comes along. Personally, I have never heard the term "Practice Wife" used before (though aware of the act of course), so I was definitely intrigued to read more of Misha London's (main character) story.
I don't want to spoil what that happened in the book, but I will tell you that I highly recommend that you go to your Kindle or Nook and download a copy, or purchase a paperback from your favorite bookseller because this book is more than just a pretty cover. Misha's story may hit close to home for some readers, but the story does reveal what I firmly believe, "When we worry about running out of time to experience those "special moments" in our lives, it's always best to remember who holds the clock in the palm of His hands. God is always on time and what He has for you is for you.
Check out my book review here on Amazon
If you've read a good book that you would like to share from your summer reading list, please post it on my Facebook and/or Twitter pages and I'll add it to my bookshelf.
In the meantime, Stay Calm and Keep Reading!